---

500 West Main Street Wyckoff NJ 973.420.2505
---
Wrestle in Romania This Summer!
July 5th through July 16th 2018

Cost: $2900 which includes airfare, hotel and meals

Come Experience all that Romania has to offer. Tour beautiful castles (including Dracula's Castle), Urban Centers like Bucharest, and the captivating country side. Enjoy Romania, all while experiencing an exclusive access to top-notch wrestling with the Romanian National Team in world class facilities. This opportunity is exclusive and afforded only through Romanian Native and youngest ever Romanian National Champion, Florian Ghinea.

To reserve your spot, contact Coach Florian Ghinea at

973-420-2505

florianwrestling@gmail.com
---
2018 Itinerary
Calarasi, Romania
Arrive in Coach Florian's home town, 7 miles for the Bulgarian border (South East Romania) and explore local Southern Romania's culture and restaurants

Costinesti and the Black Sea, Romania
Time to enjoy the beach by the Black Sea in Romania's largest resort town. This area is a favorite of the youth and known for beautiful beaches, therapeutic Lake Continesti, and sports training. Olympic Wrestling Club will enjoy restaurants and terraces with a cozy atmosphere and traditional Romanian dishes. During this time we will be attending a training session held by the local wrestling club.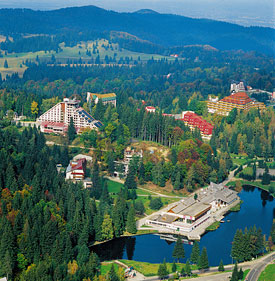 Brasov, Romania
Carpathian Mountains, Romania
Visit the ancient city of Brasov (inhabited since 100BC) located in the Southern Carpathian Mountains. During our stay we will be hiking, taking in gothic, baroque and renaissance architecture, as well as a wealth of historical attractions including Dracula's Castle, Bran (Vlad Tepes the Impailer ), a hike to Bable, visiting Transfagarasan, Peles castle, and also wrestle with the local Brasov wrestling club. See - http://romaniatourism.com/brasov.html for more information on this city's historical and local attractions.
Craiova Romania
Calarasi, Romania
Experience wrestling with the local town wrestling club. Olympic Wrestling Club will also visit, tour and swim in the Danube river ( the biggest river in Europe) while taking in local culture and restaurants..

fly back home.
---
Past Pictures of Olympic Wrestling Club in Romania
Explore the castles of Romania

Great Workout with the Romanians 2015

Peles Castle Sinaia Romania

Hike the Mountains of resort town, Sinaia 9000 feet above sea level!

Olympic Wrestling Club at Dracula's Castle

Visit Black Sea Beaches

Train in World Class Facilities

Visit the People's Palace in Bucharest

The palace is the second largest building in the world (the Pentagon is the largest)
---
---
Olympic Wrestling Club News

Like our Facebook Page for Olympic Wrestling Club Updates
Web Design by Monarch Optimizing - Copyright Olympic Wrestling Club